A Different Approach to Retail Safety and Asset Protection
Powered by technology, ALTO is your partner in reducing crime, risks, and other business disruptions.
ALTO works with retailers, law enforcement, prosecutors, nonprofit organizations, and government officials to forge strong relationships and effect real change—in stores, communities, and courtrooms across the country.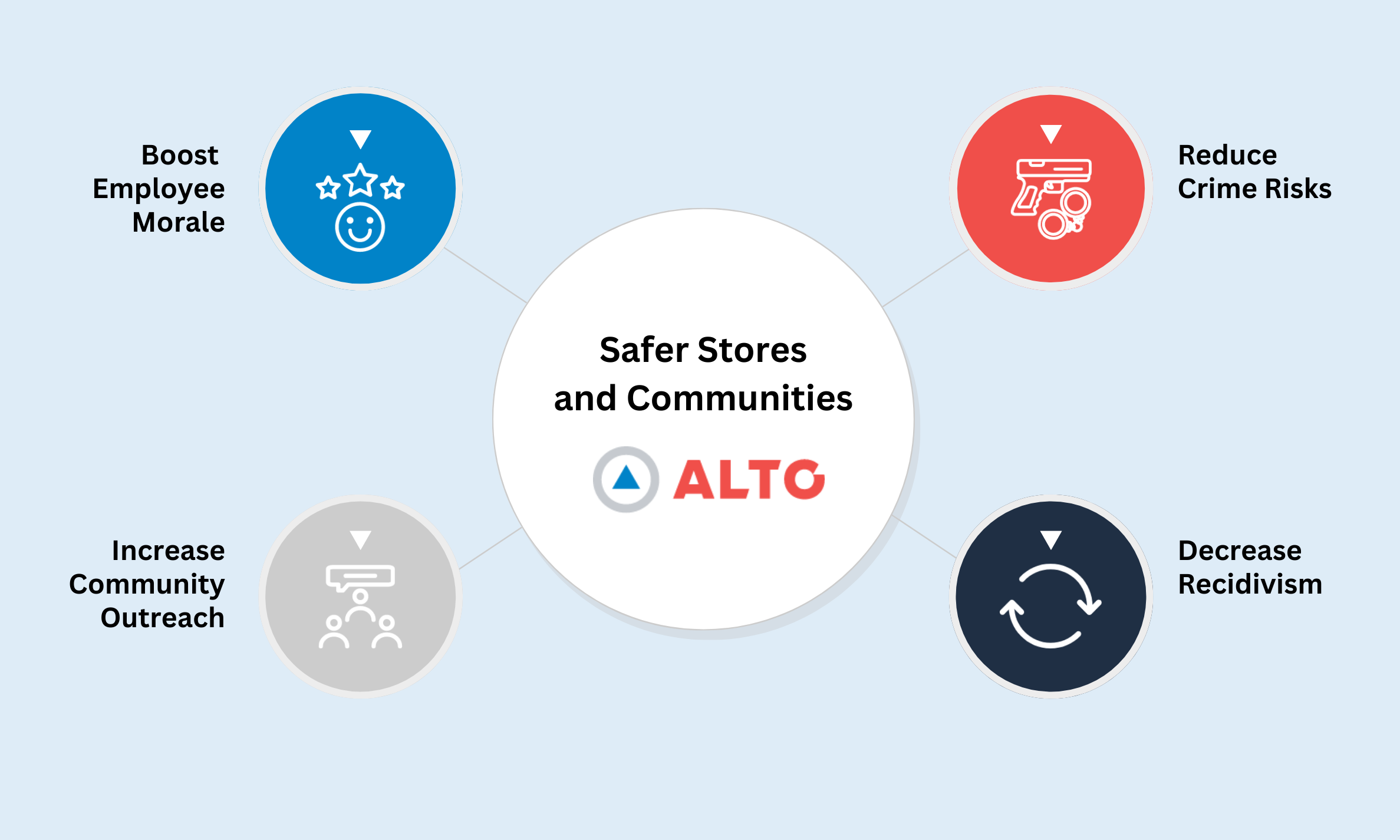 Why ALTO?
Our results speak for themselves.
Our retail partners report up to a 30% decrease in shrinkage in their participating stores. Why ALTO?
We're trusted by the biggest names in retail.
Over 25,000 client locations display our logo and signage to deter crime, shoplifting, and public safety concerns.

Why ALTO?
We're on the ground in your community.
Our teams consist of in-the-field customer success specialists, in-house staff attorneys, and experienced strategists making a difference across the country. Why ALTO?
We're the go-to resource for retailers.
Our platform seamlessly fits into your team's workflow, communicates with our on-site teams, and produces actionable data. Why ALTO?
We have a global footprint.
Since our initial launch, we have expanded our teams to 6 countries and hundreds of cities across the world.
Don't take our word for it.
Ask any of our global clients and partners.