Interview with Jorge Nazer, ALTO Co-Founder and Chairman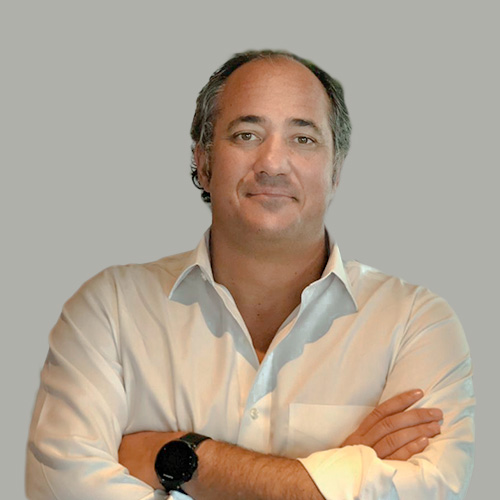 ALTO's present-day global footprint first began in Chile. Chairman and co-founder Jorge Nazer once worked in various less fortunate Chilean communities, using his resources to make these communities better places. He soon realized that the townspeople all lived with a common fear: organized crime like shoplifting and violence that targeted retail and consumer environments.
Nazer was determined to find a solution. Using resources, a professional background and a passionate, entrepreneurial spirit, he decided to develop a people-first system that would not only prosecute or find help for offenders, but also take preventative safety measures that would result in safer retail environments and communities.
Get to know Jorge Nazer and the story behind ALTO through this insightful interview.
Tell us about your background. Where did you grow up, and what was your life like before ALTO?
Since my childhood, I was always passionate about selling things. I would buy anything from mountain bikes to T-shirts and resell them. I grew up in a nicer neighborhood in Santiago, Chile, which gave me the freedom to pursue these endeavors as a kid. Being part of a family that immigrated from Turkey to Chile, I was always striving for more and never wanted to give up on my dreams. My family motivated and helped me throughout all of my achievements as well as struggles.
Before ALTO, I studied law, with the intention of helping my community and making an impact, even though I knew I wanted to do something on the entrepreneurial side. I worked at a law firm for a brief time but realized I wasn't making an impact the way I wanted to.
Through a program called Jovenes al Servicio de Chile, which would send young professionals to areas less fortunate, I was offered to work for a mayor that had little access to talented resources. I was always looking for ways I could improve these communities.  It was while working in this town that I realized the only major crime here was retail crime. I was determined to put a stop to it by creating a system that would not only catch criminals but go a step further and either prosecute them or find them help.
When did you decide to expand ALTO into the US?
I decided to expand into the US once we chose four core values that made us realize ALTO could be a successful company. First, we're always going to think big. Second, we're always going to put people first. Third, we will always aim to make a significant impact in the community. Fourth, the people at ALTO must be innovative and have an entrepreneurial mindset and spirit.
Since our first core value was to think big – and since the US is the biggest retail market – we always had US expansion as a goal. We achieved this goal after 13 years, now 5 years ago.
Where do you want to see ALTO in 5 years?
In five years, I want ALTO to be involved with the majority of retailers in the US and seeing how communities are impacted. When ALTO works, it directly affects the community by reducing crime rates and improving sales and work environments. So in five years I want to see ALTO successfully impacting communities and making them safer.
We all know how passionate you are about ALTO. What makes you feel this way? Where does all this passion come from?
My passion comes from resilience. To me, failing isn't when things don't work; it's when you're not willing to keep going and learn from your mistakes. I'm very passionate about what I do. I never do anything without a purpose. I am passionate about my family – I have five kids. I am passionate about my work. Without passion, there's no energy.
I think I was born passionate, but my mother motivated me. She never let me give up on anything. If I made a decision, even if it was a bad decision, I had to see it through all the way. For example, when I volunteered for military service, I regretted the decision from day one, but my mother never let me leave. She told me, "You can do it with a smile and enjoy your time, or you can be mad and have an awful time." It was either doing it passionately or having a hard time. I always choose to see all my decisions through, because either way, there will still be an outcome. I always prefer to do things with passion and energy, and I never give up.
What advice would you give to a young entrepreneur wanting to make a difference in the world?
Have fun, even if it's a decision you regret. Make mistakes, learn from them, but never give up. Once you make a decision and choose your path, there are two ways to see it through: either doing it with zero drive, or with passion for what you do and a positive attitude. It doesn't matter if you like or don't like your decision.
What does ALTO do differently than other loss prevention and tech-enabled security services?
ALTO is a very unique solution because we see every case through. Other companies only detect problems, while ALTO goes the extra mile to help, prosecute, and implement preventative measures.
What does ALTO mean to you?
ALTO, to me, is the fulfillment of a dream and the ability to do business that impacts the community. ALTO is a reason for happiness to me. It has given me the possibility to try new things and create new solutions. All in all, entrepreneurship in general really motivates me. I am very grateful for ALTO and the people who have helped me because it has further developed me as a person and businessman. It has taught me to be a leader.