The ALTO Alliance: A Comprehensive Approach to a Complicated Problem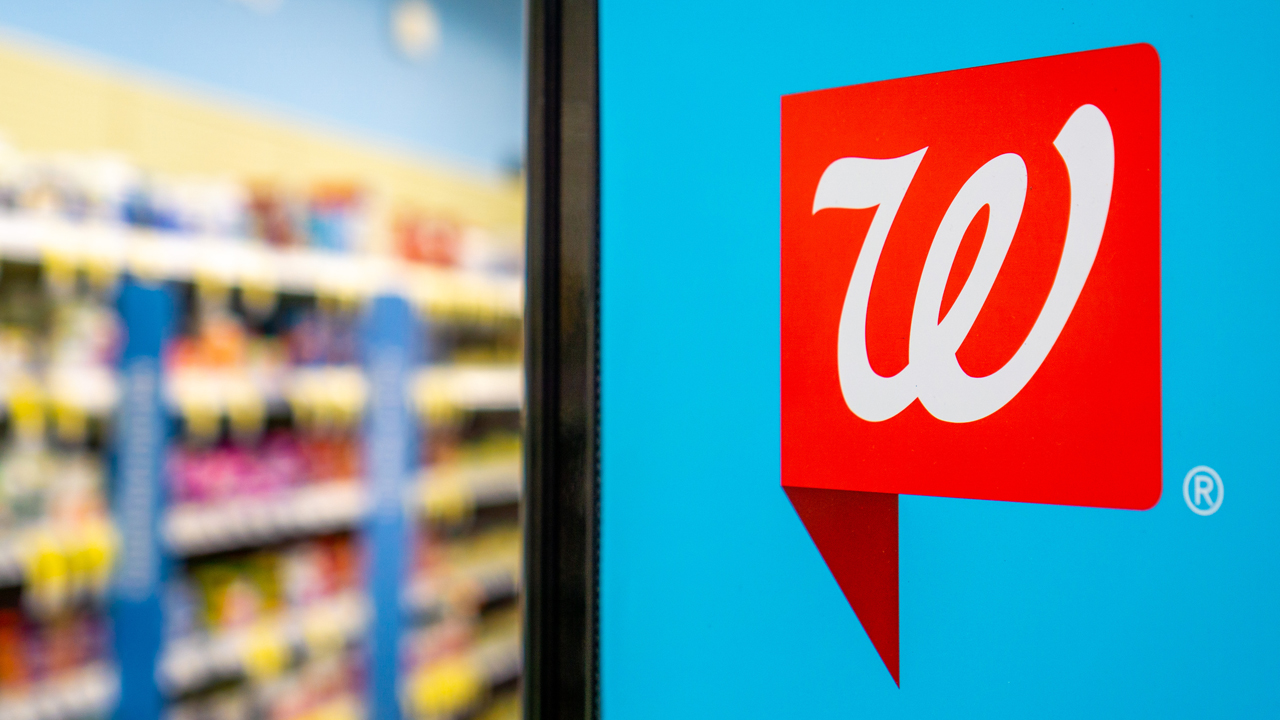 A closer look at Walgreen's experience impacting crime with the ALTO Alliance
This article was originally published in Loss Prevention Magazine. Read the original copy here.
The quandary of retail theft brings with it a variety of issues. Product missing from the shelf isn't available for sale to the customer. Not locating the product they're searching for, customers will leave and may not return if they find a more positive shopping experience elsewhere. Even when resources are committed to deterring theft, for many retailers the effort is often hindered by a lack of engagement by law enforcement and by prosecutors, which can lead to an increase in theft in the stores.
There are many quality tools that can help manage certain aspects of the process. But when looking for comprehensive answers, finding a provider that can offer an all-inclusive solution that addresses and helps manage a multitude of shrink challenges can lead to swift, efficient, and cost-effective outcomes. Enter the ALTO Alliance solution.
Here is one retailer's story of their experience with ALTO Alliance to transform the impact of retail crime in their stores that increased revenues, retained customers, improved employee productivity, increased prosecutions, and promoted community safety.
The Walgreens Dilemma
Bill Inzeo
"We were getting clobbered in Los Angeles," said Bill Inzeo, senior director of strategic analytics, systems and support at Walgreens. "We would try different security approaches, tools, and fixtures to attempt to address the problem and nothing was working effectively. There was very little support from the police to deal with theft and shoplifting with everything else that keeps them so busy on a daily basis. It became clear we needed another layer—a solution that would protect our products, make people feel safe, and deter the criminal element from entering our stores."
With more than 9,000 locations across the US and seeming to have a store on virtually every corner, Walgreens needed a solution that addressed multiple concerns. Considering the extent of the problem, the increasing threat of organized retail crime, legislative trepidations, law enforcement limitations, and a host of other issues, Walgreens set out to find a new and transformational solution that would accomplish multiple objectives.
Michael Hourigan
"Part of addressing opportunities with a third-party partner is finding someone who can meet those needs and have an immediate impact," said Michael Hourigan, lead director of asset protection solutions at Walgreens. "Ideally you would like to see issues being addressed quickly, and we've certainly seen that with ALTO."
The ALTO Alliance—Rooted in Partnerships
At the Store. 
Alliance customer success specialists partner with the store management identifying issues and trends through awareness, training, reinforcing expectations, and acting as an extension of asset protection teams. Similar to the launch approach utilized in other markets, once ALTO was introduced in southern California, a meeting was held in downtown Los Angeles to help prepare area stores for the program. By introducing the model and the approach they were able to help prepare the stores for a smooth and effective launch.
Hourigan has overseen the pilot and expansion of the ALTO solution and its success in California. "There hasn't been a day since we've talked about this expansion that I don't hear from somebody from California—a store manager, a district manager, the person the district managers report to, or a vice president talking about the positive feedback they're getting from the stores," said Hourigan. In partnership with ALTO representatives, we're having meetings now with local law enforcement in those stores that they've never had before.
"Their effective meeting management is incredible. It really was a very smooth process. They've done an incredible job, and we're getting excellent feedback from team members. Seeing ALTO coming into the store, complete a walk-through, talking to store leadership, connecting with our team members…their focus is tangible and gives our team members hope. They've built a connection with the team," explained Hourigan.
"ALTO shares the wins with the store managers. They then share that message in five-minute meetings with team members, so they can hear all of the good things that are going on with the program. Store associates are more engaged. They have more time to spend time on what they do best, which is help and interact with the customers.
"They're also working with the asset protection managers and talking about the safety and security of our customers and our team members. It's the most important thing that we do in our work, in making sure that people are safe, and ALTO has been instrumental in driving that message," Hourigan added.
With Law Enforcement. 
ALTO's support representatives and expert legal team are bringing partnerships to a whole new level.
According to Inzeo, "ALTO does a nice job of getting in there and making sure law enforcement understands what we're doing and why. Law enforcement is able to find a way to make some time for us when they see us doing something about it. They're seeing us make an investment in the problem and trying to close that gap with them. And with that, they reciprocate.
"Walgreens law enforcement partnership has gone to the next level. I've never seen anything like it," explained Inzeo. "Any of our APMs and even our store managers, can call a precinct in any of our ALTO locations, and get a quick and solid response that they weren't getting before. In California, we once heard horror stories of three-plus hour waits for police to show up in the stores. With ALTO making a couple of phone calls, we now suddenly have police officers coming in and checking on our stores. That would have never happened before. This helps our team members feel more comfortable, safe, and secure. Law enforcement knows that they're spending their time in a more targeted way. It's pretty powerful," he emphasized.
"ALTO will host events at our stores, and law enforcement will show up. They'll do cookouts on the sidewalk and hold similar outings. You've got the police coming by as they're walking their beat and grab a hotdog. They engage the officers, and explain the program to them. It's had a tremendous difference. Now, when we call, they respond quickly, or if they're in the area they might stop in, especially if they see the ALTO signage," added Inzeo.
Partners in Prosecution. 
The ALTO legal team is supporting data-driven decisions to leverage the ALTO data to help bring charges against repeat and cross-retail offenders.
"ALTO has been very influential in bringing cases to prosecution, especially some of our organized crime cases," said Hourigan. "ALTO attorneys, representing Walgreens in criminal court, has been a win. I only have one person doing major crime in California, with another resource who provides support. Much of that prosecution and district attorney piece has now been taken off of his plate completely. He no longer deals with any of that, and he shouldn't really need to. ALTO looks at all of that data. They drive that messaging in court. We have better cases being pushed to court that have data that we just didn't have before.
He added, "This focus on building better cases is paying off. We are apprehending shoplifters. We're using a third party to do so. If we apprehend them, we can get their information into a repository that we can now use with ALTO when that person shows up in court."
In a recent court example, a prosecutor, already overwhelmed with their case load, had a single case with no history in their file. The ALTO attorney was prepared. He revealed 17 other incidents to show to the prosecutor, demonstrating that sending this individual back on the streets was not going to stop the recidivism. The prosecutor was then able to leverage this information to push for a stronger sentence.
"ALTO has a team of attorneys, using a database that has offender information that allows us to bring forward every offense against a shoplifter that gets caught in your store, so we can increase the chances that they'll get prosecuted. If they get prosecuted, they'll know that it was because they stole from one of our ALTO Alliance stores," said Hourigan.
Community Unity. 
All facets of ALTO Alliance focus on safety. In fact, safety is not just a by-product of everything that ALTO focuses on, it's a top priority when assisting stores to reduce the risk and liability in the areas they serve. The result is a safer community for customers and coworkers alike.
Beyond efforts to prosecute theft, ALTO is driving community events like "Tacos with Cops" and similar initiatives. They use deterrent marketing, with signage that lets the criminal element know: "You're not welcome here." This also serves as a warning for those with criminal intent that getting caught in an ALTO Alliance store will likely result in stronger sentencing and prosecution.
"When I arrived at a scheduled meeting, it was not just a meeting with the police and with ALTO," explained Hourigan. "They invited community members as well. It was really impactful to hear all of these different community members talking about the impact, and then seeing the impact for myself. While I heard it from them, for me to see what was happening to our team members and their customers was powerful. Within a week, we saw a turnaround in the store. There are stories like that happening regularly. They're working with the asset protection managers and talking about the safety and security of our customers and team members. Making sure that people are safe is the most important thing that we do in our work, and ALTO has been instrumental in driving that message. Bring ALTO into the process, and it brings hope for our team members."
Hourigan added, "In another example, ALTO sent in one of their attorneys to hold a town hall. He took everyone's feedback and then shared what we're doing and how we're trying to help with the problem. It was like a 180-degree turn in terms of the relationship. Things like that are tangible benefits, an investment in our stores and in the community as well. As a community I think we all need to invest in these programs so that we can really take control of the situation. If we don't, it's never going to get any better."
The Devil Is in the Details…and the Data
In addition to ALTO's exceptional support and attention to detail, ALTO is supporting data-driven recommendations, decisions, data recaps, and insights on activity and potential risk with a real-time mobile application and extensive back-end analytics. This allows both ALTO and the retailer to position resources accordingly. The Alliance is not just working for Walgreens, but for the ALTO Alliance community in every area they serve.
"ALTO really digs into the data and is able to identify the best times for coverage in specific stores," explained Hourigan. "They review the case reports and identify training opportunities. They're able to review at a high level, but then go deeper and follow it up by providing training to the security company and the stores. That makes our whole program better, which in essence really does support and help the program. It's a very inclusive program that I think it's a huge benefit to everyone in the Alliance."
"I think what we're seeing is some consistency, which is nice," he added. "We have an actuary that works in our department. He feels good about the numbers that they're looking at, and how they line up with our numbers. I think that's been a win. Some of their analytics differ from the way that we would look at the numbers, which really gave us a window into the data that didn't exist previously."
ALTO was also able to share insights from other retail partners that are part of the ALTO network. As an active member of the ALTO Alliance, Walgreens has had several meetings with other retailers within the ALTO network to share insights and intelligence, discussing consistencies and differences in the data for the benefit of all partners.
In Retail AP, No Success Means No Expansion
A lot can be said in a company like Walgreen's when you expand from 20 stores to 500 stores, with plans to expand further in 2021. With a proven record of success, the impact of the ALTO Alliance rollout has been significant and multi-faceted. Retailers will not expand a program that doesn't work, and certainly will not expand a program this extensively without proven results to support the effort:
Theft within the stores has dropped significantly, which has resulted in more product on the shelves. With the decline in theft incidents and the increase in product availability, employees are more focused on the customer rather than thwarting theft and restocking merchandise, resulting in higher customer engagement scores—and mounting sales numbers in the stores.
Law enforcement response has never been better. General communication and interaction have increased, and law enforcement presence and engagement has seen noticeable improvement. Cases are being successfully prosecuted and partnerships have grown, which has been reflected in both business and community outcomes.
Morale and employee feedback have been extremely positive. Employees feel "something is being done" about the theft issues in the stores, creating a confident and upbeat environment, while improving service and performance.
Community response has been reflected in these results as well, with optimistic enthusiasm and accolades for community service, an improved feeling of public safety, and a positive customer experience in the stores.
By applying this comprehensive approach in the stores and in the community, the ALTO solution methodically addresses the process in a way that is structured, creative, focused, logical, and inclusive. If successful, the development and implementation of a controlled response using multiple channels of engagement would channel asset protection efforts, improve safety in the stores, and allow the stores to focus on what they do best—serving their customers.
Success is contagious, and it is replicable across the communities served by ALTO Alliance. As stated by Bill Inzeo, "The more retailers that join in these communities, the higher the return and reward for everyone involved. The results spoke for themselves. The impact in the community, the relationship with law enforcement, the shrink results, the team member safety, and how the team members felt, all of that was a home run."